LasIR Extractive Gas Analyzer
LasIRTM Laser-based In-situ Gas Monitor For US-EPA (PS-18) & TÜV Compliance (EU-EN 14181), Process Monitoring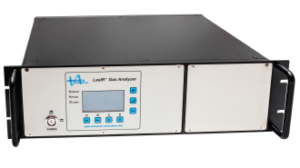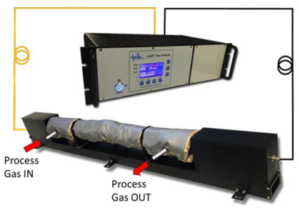 Unisearch LasIRTM Gas Analyzer could be a nonstop screen outlined to degree vent gasses for both compliances and prepare to check. The Controller employments a close infrared (NIR) Tunable Diode Laser Assimilation Spectrometer Framework utilizing a single mode laser mounted in a thermoelectric cooler for fantastic precision and execution. Since the ghastly immaculateness of the laser is tall and the chosen assimilation include is one of a kind, estimations can be made free of interferer from any other gas. The estimations are made in‐situ over the stack or channel in either a single or double pass plan (depending upon the application). A Windows-based program bundle shows the information on either a Have tablet PC or the client's existing information securing framework.
Extractives flow-through cell of sufficient path length to provide the sensitivity for the application  
Available
Optional Accessories
The fiber/Coax power meter for measurement of laser power and signal return power.