LasIRTM Laser-based In-situ Gas Monitor For US-EPA (PS-18) & TÜV Compliance (EU-EN 14181), Process Monitoring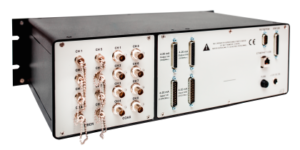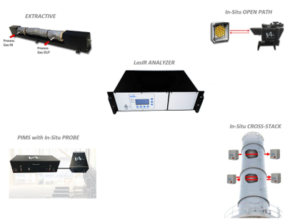 Laser
Detection Limits
Calibration
Outputs and Networking
Data Logging and Displaying Software
Power Supply
Response Time
Environment Conditions
Gas Temperature & Pressure Compensation
Dynamic Range
Data Storage
Data Storage
Laser
Near IR tunable diode laser Telecommunication grade lasers for longevity, reliability and availability
Detection Limits
Calibration
Outputs and Networking
Data Logging and Displaying Software
Power Supply
Response Time
Environment Conditions
Gas Temperature & Pressure Compensation
Dynamic Range
Data Storage
Data Storage
Unisearch LasIRTM Gas Analyzer could be a nonstop screen outlined to degree vent gasses for both compliances and handle observing. The Controller employments a near-infrared (NIR) Tunable Diode Laser Retention Spectrometer Framework utilizing a single-mode laser mounted in a thermoelectric cooler for fantastic precision and execution. Since the unearthly virtue of the laser is tall and the chosen retention include is one of a kind, estimations can be made free of interferer from any other gas. The estimations are made in‐situ over the stack or conduit in either a single or double pass plan (depending upon the application). A Windows-based program bundle shows the information on either a Have portable workstation PC or the client's existing information securing framework.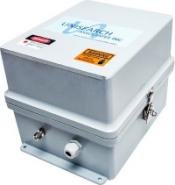 Optical Heads for in-situ stack/duct gas measurements.
Extractive monitor head having to transfer lines. Connects to the LasIR and DOSA analyzer via fiber optic cabling.
Extractives flow through cell of sufficient path length to provide the sensitivity for the application  
Available
Optional Accessories
The fiber/Coax power meter for measurement of laser power and signal return power.
External flow through the audit module to check the performance of the analyzer.
Select cell audit module to check the performance of the analyzer.