LasIR Fence Line Monitoring Gas Analyzer
LasIR™ Laser-based Fence Line Gas Monitor for Emissions Monitoring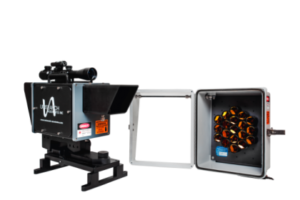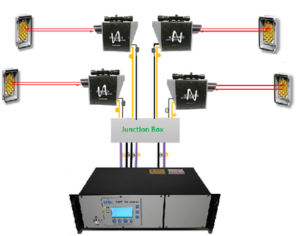 Laser
Detection Limits
Calibration
Dynamic Range
Data Storage
Dimensions
Response Time
Environment Conditions
Outputs and Networking
Data Logging and Displaying Software
Power Supply
Laser
Near IR tunable diode laser Telecommunication grade lasers for longevity, reliability and availability
Detection Limits
Calibration
Dynamic Range
Data Storage
Dimensions
Response Time
Environment Conditions
Outputs and Networking
Data Logging and Displaying Software
Power Supply
Unisearch LasIRTM Gas Analyzer may be a persistent screen outlined to degree open way both compliance The Controller employments a close infrared (NIR) Tunable Diode Laser Retention Spectrometer Framework utilizing a single-mode laser mounted in a thermoelectric cooler for fantastic precision and execution. Since the ghastly immaculateness of the laser is tall and the chosen assimilation include is special, estimations can be made free of interferer from any other gas. A Windows-based program bundle shows the information on either a Have tablet PC or the client's existing information securing framework.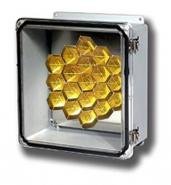 Retro-Reflector arrays to refelect the light back to the tramsitting telescope.

Multi-Component gas analyzer allowing simultameous measurement at different locations.
Available
Optional Accessories
The fiber/Coax power meter for measurement of laser power and signal return power.